Art Deco Architecture in Long Beach, CA
I recently boarded a double decker red bus for a tour of Art Deco and Streamline Moderne style architecture as part of the Long Beach Architecture Week.  Our guide was the expert on Art Deco in Long Beach, John Thomas and I even got a signed copy of his book on the subject.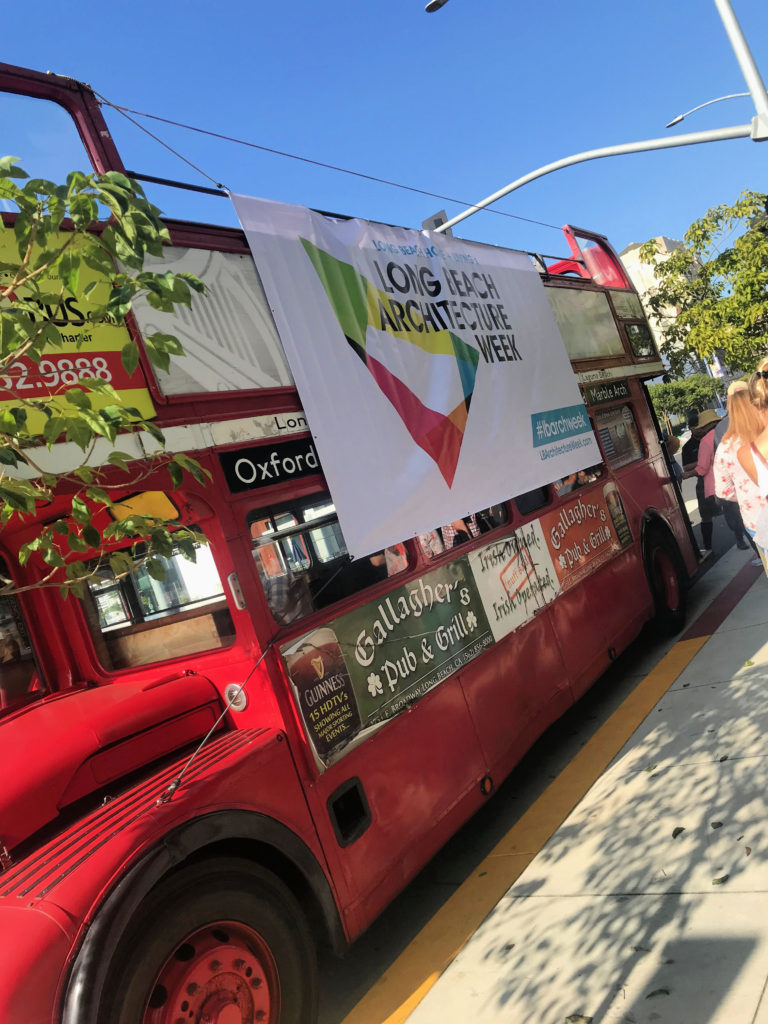 Note: This post contains affiliate links, which by clicking, at no cost to you, may allow me to earn a small commission. This helps me continue to bring great content about Architecture to my readers.
The Art Deco style, which began to appear at the end of the 1920's and early 1930's, evolved primarily from the Paris Exhibition of 1925 called the Exposition Internationale des Arts Décoratifs et Industriels Modernes (if you are reading my other posts, you may be noticing a theme involving the relationship between Art and Architecture in Paris and Southern California!). King Tut's tomb had been discovered just a few years earlier and by 1925, "Egypt-mania" had swept the world.  Much of the style found at the Paris Exhibition included motifs from what was found inside the tomb: rams heads, scrolling ferns, flora and fauna, zig-zag chevron patterns, decorated columns and so forth. Almost simultaneously, a new style of architecture called "Streamline Moderne" emerged, as designers were inspired by the rapid pace of technology in the development of cars, ships and trains.  Finally, "PWA Moderne" was the name given in retrospect to modernistic public buildings designed by Depression-era architects funded by the PWA in the late 1930s and early 1940s. The PWA was a New Deal Program created by the National Industrial Recovery Act of 1933 to invest money into the construction of Public Works. The Long Beach Post Office is a good example of this style.